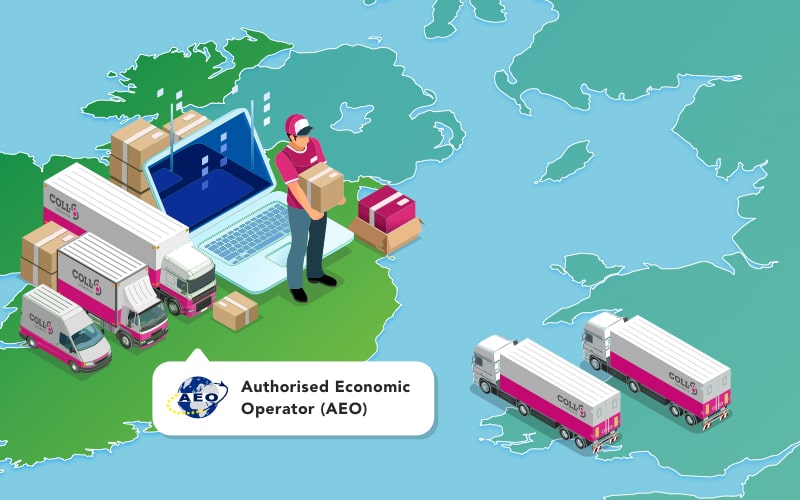 This time last year, Europe was trying not only to make progress in its efforts to combat the spread of Covid-19.
Negotiators in Brussels and London were still attempting to find agreement on the terms of the UK's withdrawal from the European Union.
The deal which was eventually reached on Christmas Eve was immediately acknowledged by the EU has heralding much more than a political shake-up.
Its announcement included the stark reminder that "the free movement of persons, goods, services and capital between the UK and the EU will end".
Even before the deal had been completed and the details of how a post-Brexit customs system would function were even known, COLL-8 invested considerable resources to create a solution capable of coping with whatever regime clients might be confronted with.
That was because we fully understand how Ireland has become a far more attractive market for leading UK brands over the course of the last decade.
Figures published only in the last few weeks not only revealed that the sums spent online by Irish consumers have grown by nine per cent since 2020 but that shoppers in the Republic are among the keenest in Europe when it comes to buying from overseas' retailers.
Such expenditure has led to a substantial increase in the number of parcels dispatched to Ireland from the UK in particular – the sort of traffic which we knew was likely to be affected by changes in customs procedures.
Our planning has proven essential because even though a free trade agreement – the Trade and Cooperation Agreement – was ratified in early May, difficulties in the transportation of goods between the UK and Europe have persisted.
The fact that Brexit coincided with the introduction of a new and more complex VAT regime by the EU in July certainly didn't help matters either.
If anything, new tax rules only added to the amount of administration facing companies, including e-commerce retailers, which are involved in the shipping of large numbers of items.
The congestion caused by those twin changes has been further compounded by the UK's decision to delay the introduction of new import controls from the start of this month until the first of January next year.
UK Logistics, formerly known as the Freight Transport Association, has described how that postponement has "heaped" more pressure on the business community.
The full extent of that pressure is now making itself felt.
In recent days, news media have reported that the Chief Executive of one of the UK's biggest online retail brands, ASOS, had stepped down.
ASOS' financial report has detailed how the move was due in part to the impact of "Brexit-related duty costs".
It is far from being the only retailer to have encountered problems in trying to put supply chain measures in place to overcome the challenges posed by Brexit.
Effective management of deliveries and returns is key to e-commerce companies not only retaining but building both domestic and international sales.
Since the start of the year, COLL-8 has seen a dramatic increase in the volume of products shipped by e-commerce brands based in the UK and eager to avoid costly delays.
The system which we developed to automate and simplify how firms submit customs data has been so busy that it now deals with more than 17,000 declarations every day.
Being granted Authorised Economic Operator (AEO) status by Irish tax authorities and having our own bonded facility means that we have been able to avoid clients' goods being held up at ferry ports and airports.
In addition, our customs clearance platform is not only able to speedily sort e-commerce purchases shipped to Ireland but also unwanted items being returned to UK retailers.
Furthermore, it can help them reclaim duties which they may have paid on outbound consignments – something known as "Returned Goods Relief" (RGR).
With new UK rules on imports still months away and the retail industry bracing itself for the annual peak season, we fully expect – and are fully prepared for – an extra increase in parcel volumes destined for Irish shoppers.
As brands continue to battle against the custom complications caused by Brexit, COLL-8 remains committed to finding new ways to support them and keep their Irish customers happy.