The new drop2shop Select system makes the returns process even more straightforward.

Global Brands.
Local Convenience.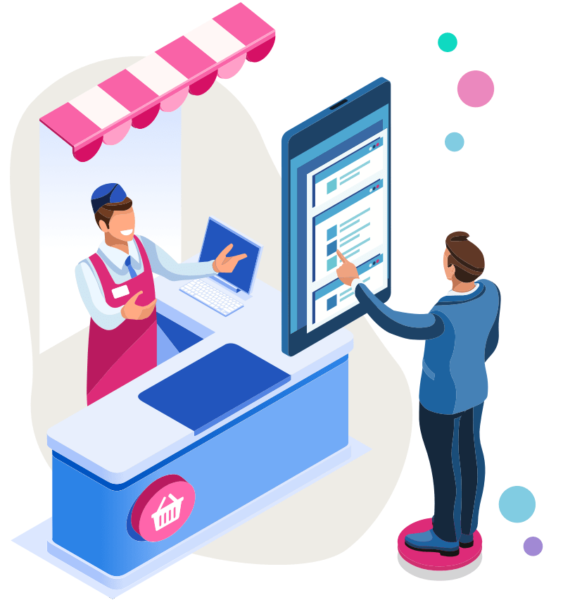 Label-free returns
When consumers check in at the special drop2shop returns portal, their original online order is displayed on-screen, enabling them to simply Select which goods they want to send back.
It's fast, effective and totally label-free for shoppers but there are also huge benefits for participating UK retailers.
By allowing shoppers to choose individual items, returns travel back to the UK under what's known as Returned Goods Relief (or RGR, for short).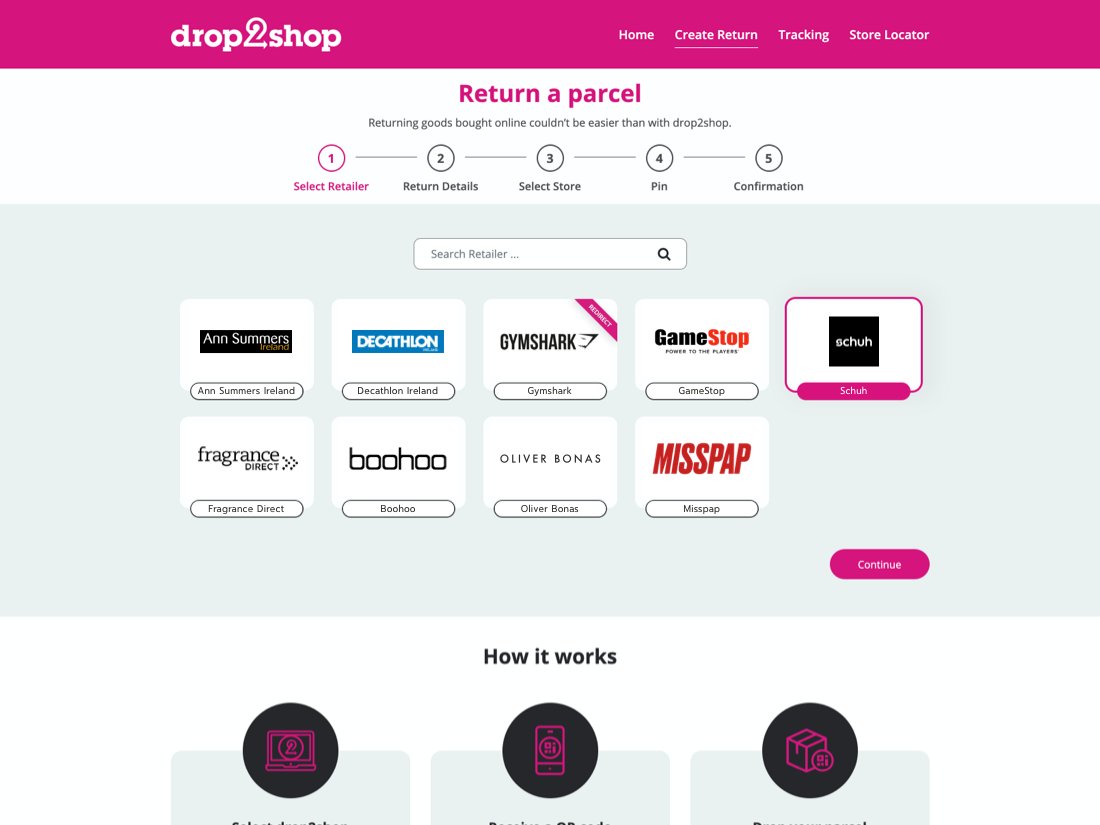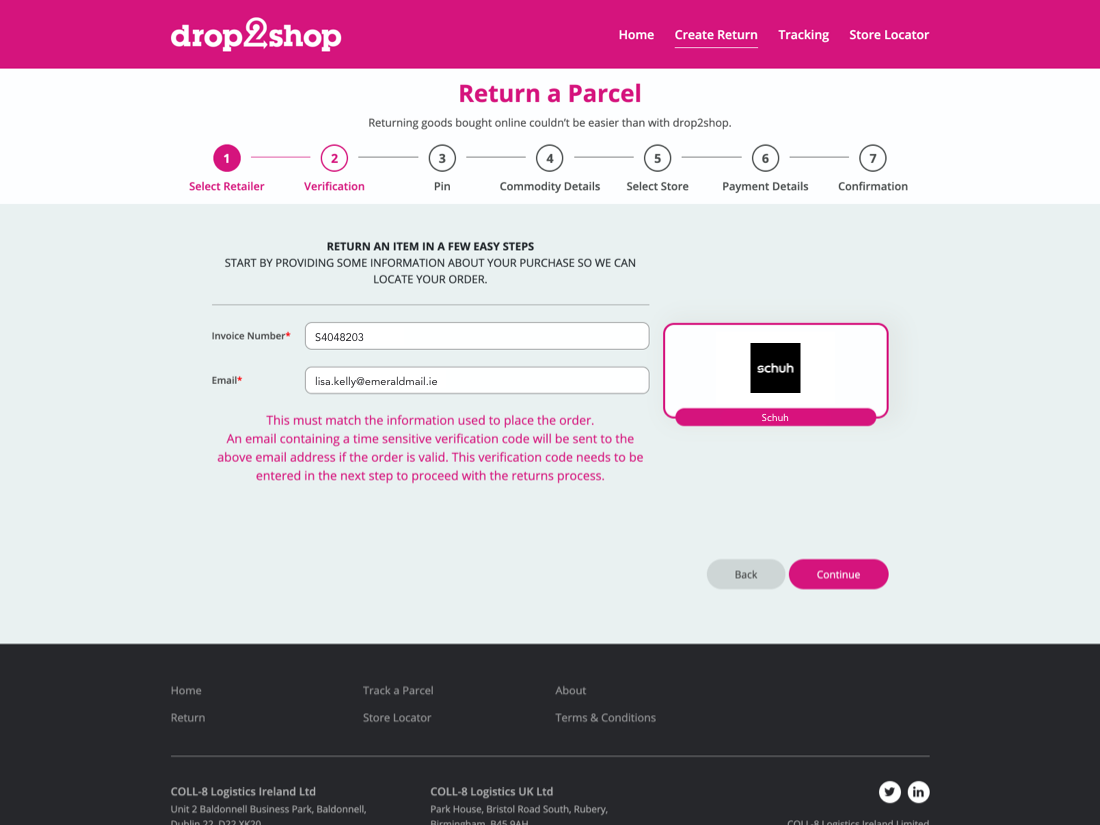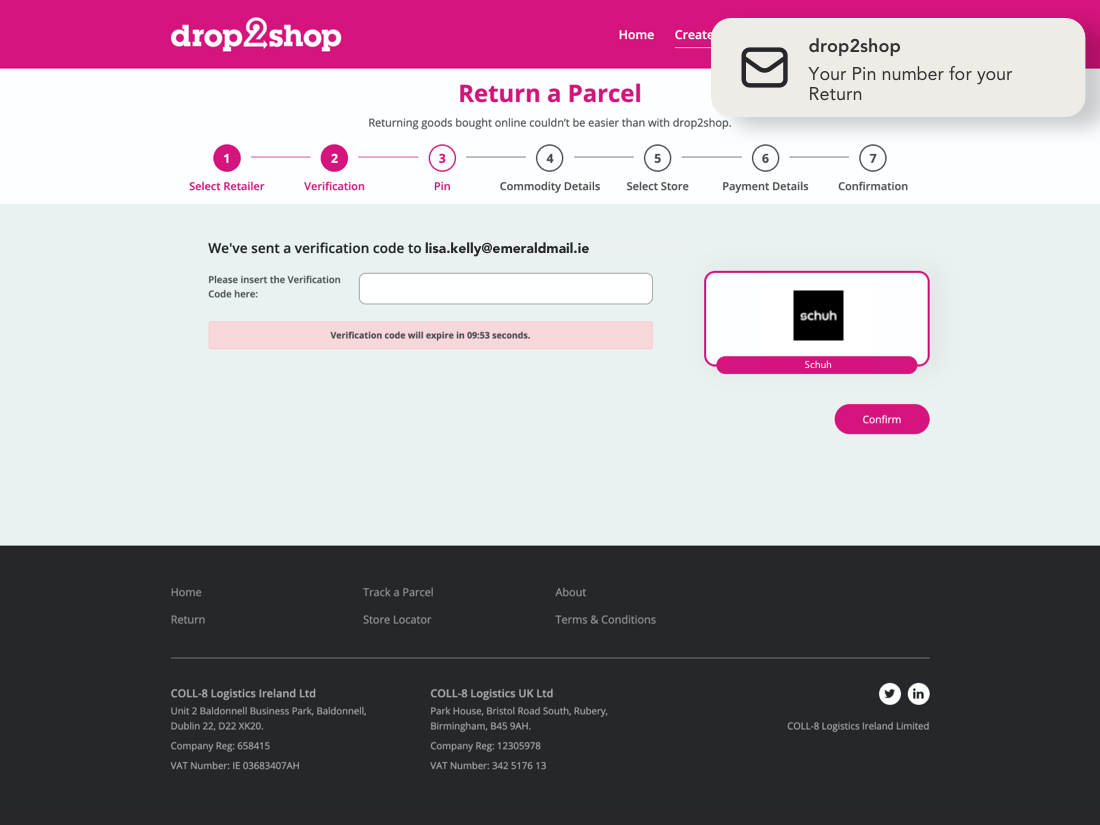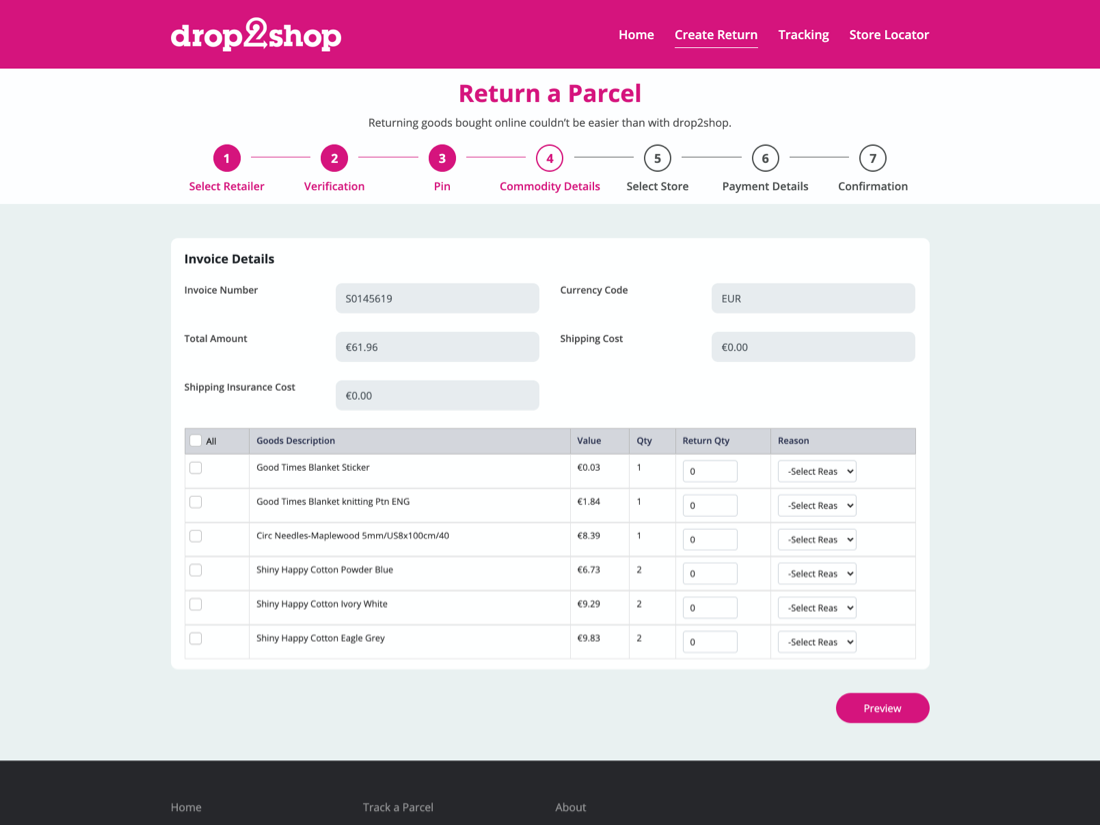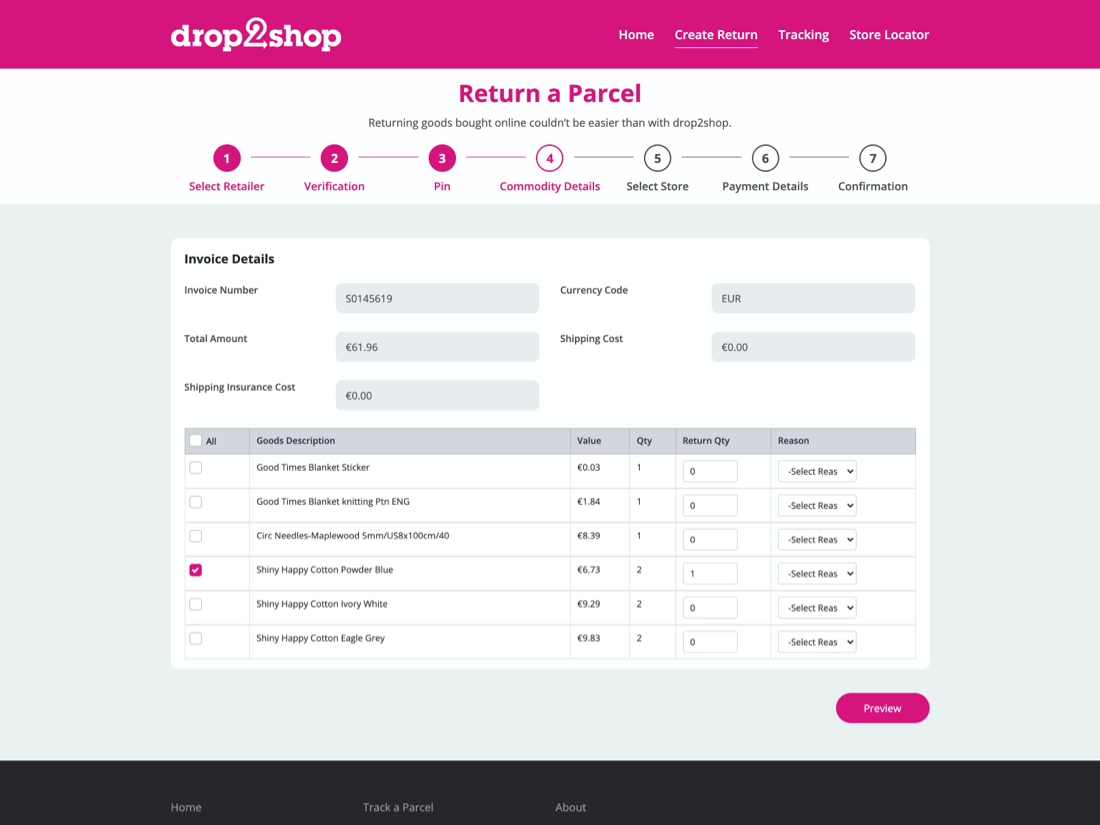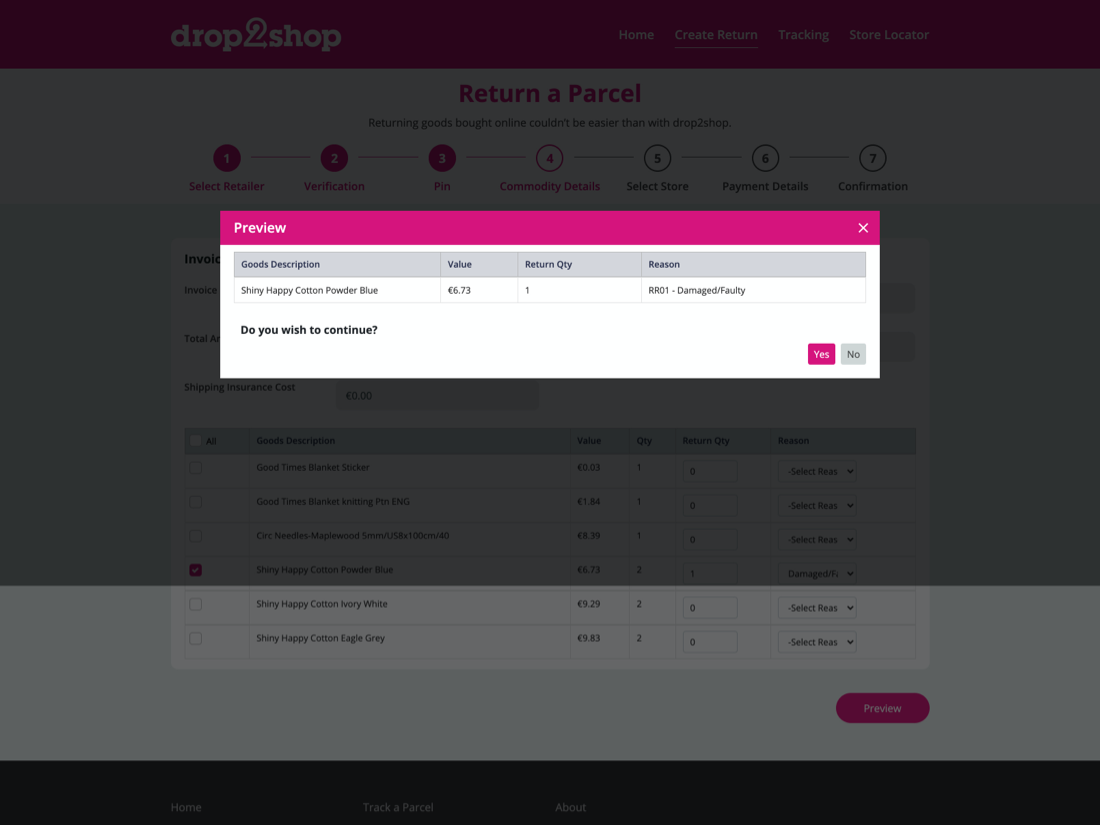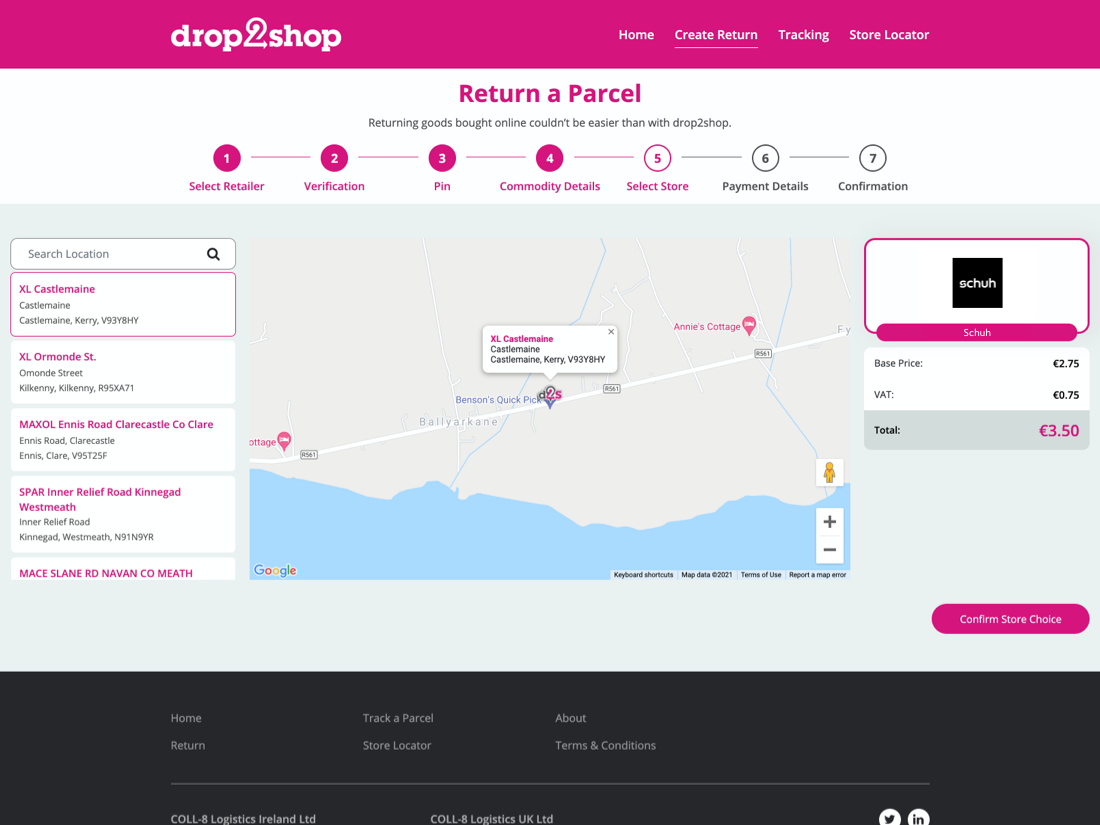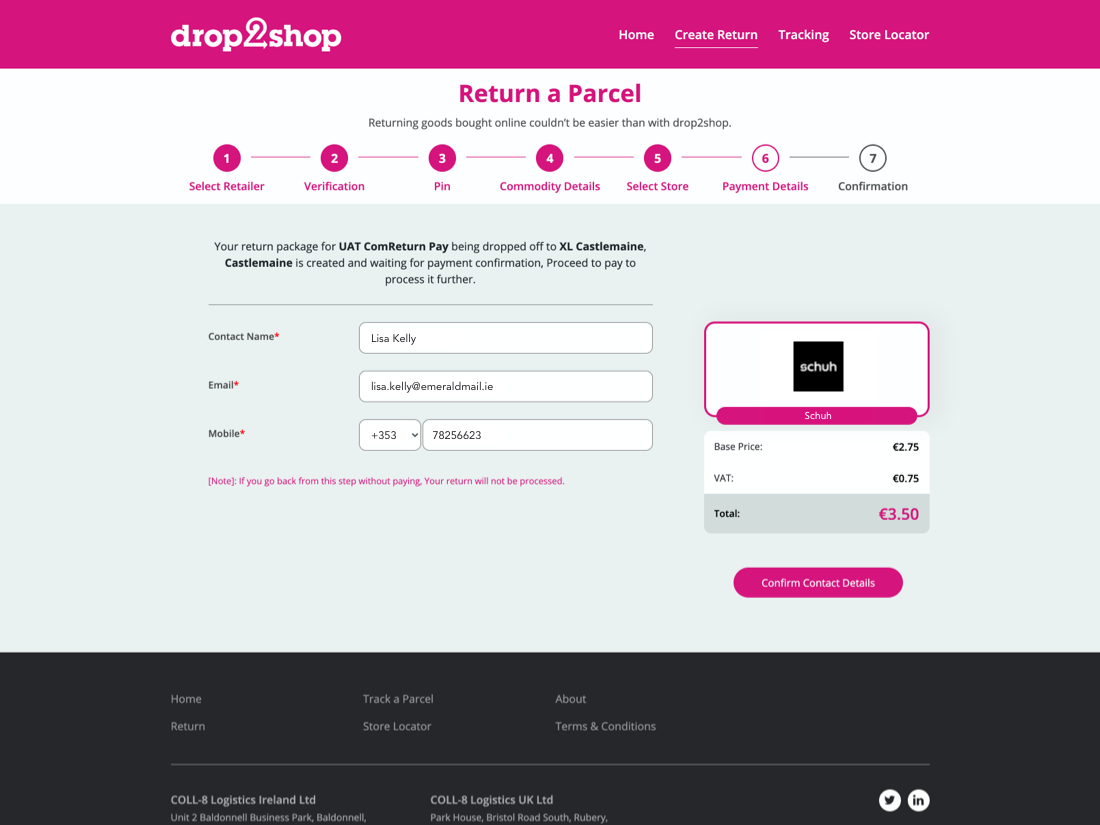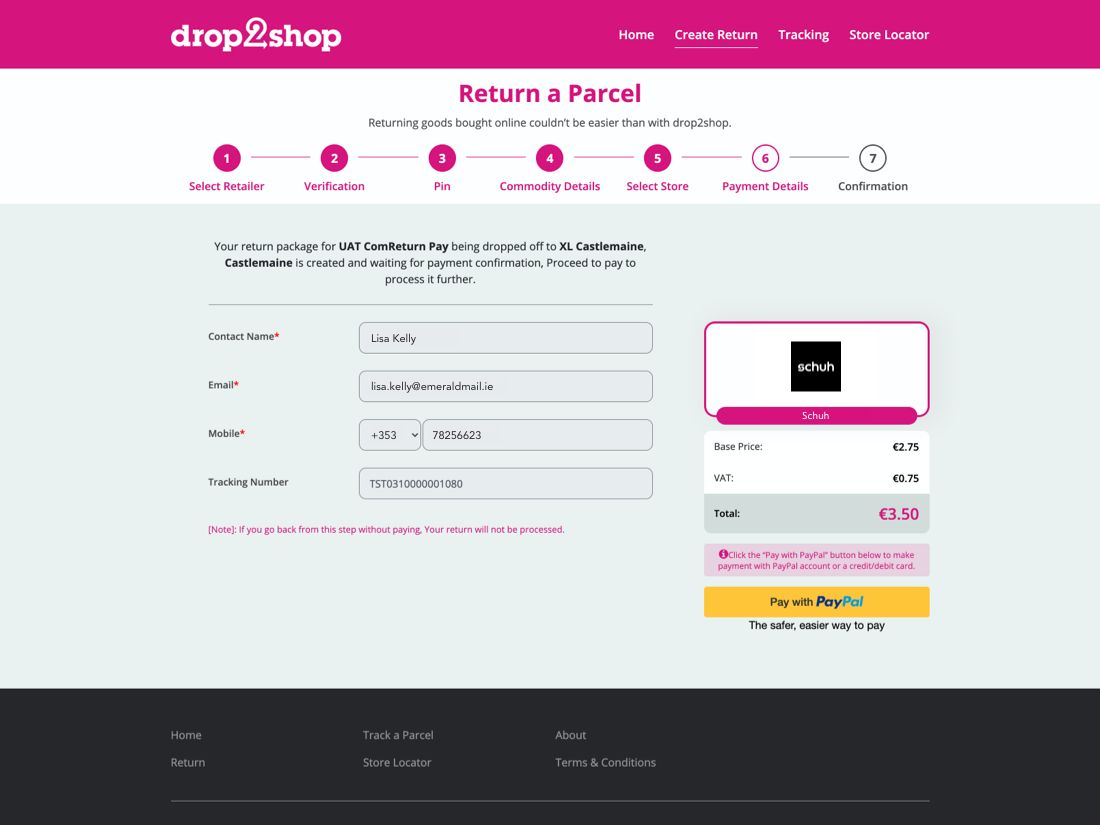 Local Convenience
drop2shop enables shoppers to collect and return online purchases from hundreds of convenience stores across the Republic of Ireland, including such familiar names such as Spar, Mace, XL and Londis.