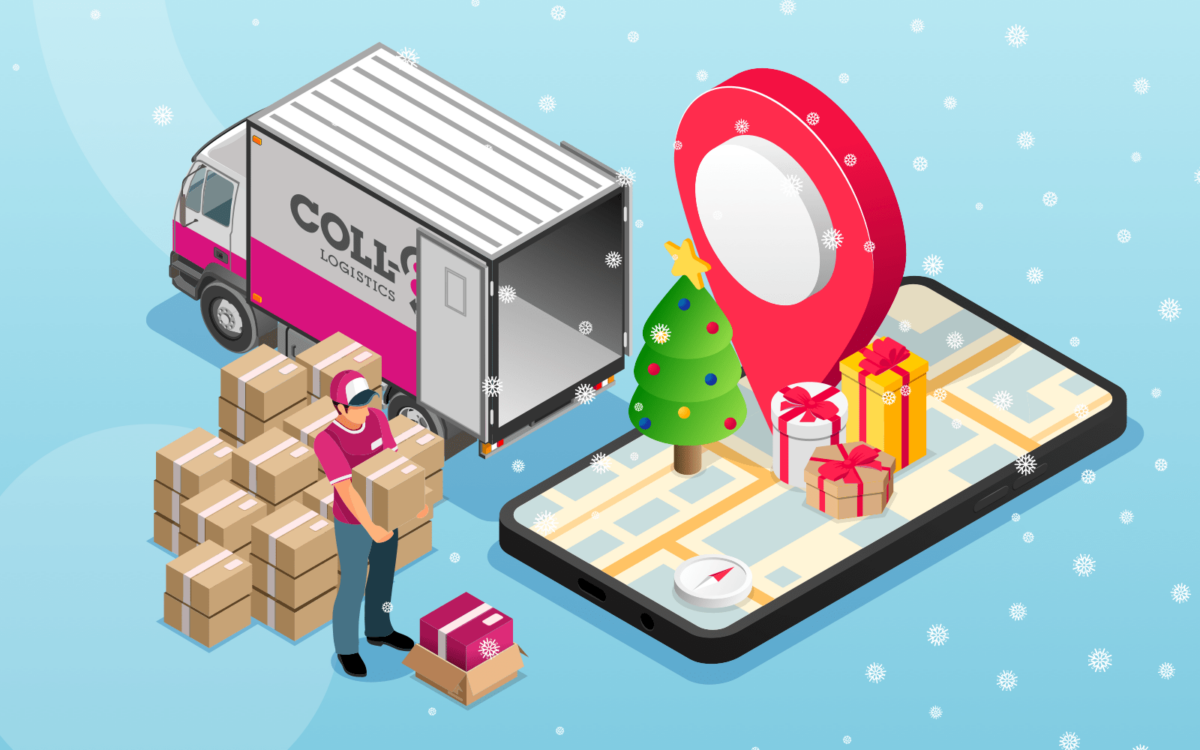 Even before we have had our fill of pumpkins and trick and treaters, thoughts have already turned to Christmas.
Whilst, for consumers, that might be construed as a sign of being organised, for others it is a necessity.
The build-up to the festive period marks the busiest time of the year for retailers and the logistics companies with which they work.
COLL-8 and its clients, in fact, have been planning for much of this year to ensure that the next two months pass off without a hitch.
A vital part of those arrangements for us and every other business is putting sufficient capacity in place to handle a sharp rise in the amount of goods which are bought online and then need to be delivered or returned in a timely manner.
The signs are that 2023 will mark another rise in the volume of items handled by Irish parcel carriers.
Although it is, of course, impossible to determine exactly how busy everyone will be before the season is concluded, the pattern of previous years gives some indication as to what we can expect.
According to one estimate, some 160.6 million parcels were delivered by carriers in 2022 – up 76 per cent on the figure for 2017.
Capacity in the parcel network means not only warehousing space but vehicles and personnel to both sort and deliver packages.
In recent years, there has been something of a premium on developing alternative capacity.
It was part of the logic behind COLL-8's decision to establish the award winning drop2shop platform.
As well enabling consumers to pick-up and return purchases at the same leading convenience stores which more than one million Irish shoppers visit on a daily basis, drop2shop is able to do so without generating any additional carbon footprint.
The environmental bonus is one reason why drop2shop has proven so popular with Ireland's e-shoppers, with the number of participating stores growing by 50 per cent over the last 12 months.
We have been reminded of its impact while reading a story in the London Times about ongoing trials involving delivery robot vehicles in Finland.
In particular, the company behind the autonomous operation is keen to make sure that the technology can cope with the country's occasionally harsh winters.
We should point out that it's not just parcel firms in Nordic territories which need to provide contingency in case bad weather strikes.
Back in 2010, a severe cold snap badly affected delivery schedules in Ireland and the UK.
It is one reason why so many retailers and shoppers value so-called PUDO (Pick-up, Drop-off) facilities, such as those which make up the drop2shop network.
A comprehensive study of Europe's PUDO infrastructure which was published in June this year illustrated how convenience and first-time delivery certainty were important considerations.
The study, which was conducted by a consultancy specialising in last mile deliveries noted that Ireland remained one of the fastest-growing e-commerce markets in Europe.
It also placed drop2shop at the very top of their list of Irish providers of out of home (OOH) delivery services.
drop2shop is not just available during the festive season.
We continue to see year-'round growth as more Irish consumers buy more goods online from Irish and UK brands.
Figures from Ireland's Central Statistical Office (CSO), for instance, show that online orders made up a higher proportion of the country's overall retail sales during August than in the weeks leading up to Christmas in 2019.
In the UK, it's a similar story. The total spent online in September was nearly 20 per cent above that recorded during the same month in 2018.
No-one can tell if sales of Christmas presents will continue the upwards tick of online values or whether the weather will impede the ability of retailers and carriers to promptly deliver whatever is bought.
Even so, a focus on convenience, speed and environmental issues means that drop2shop and other alternatives to the doorstep parcel drop of old will become ever more important.