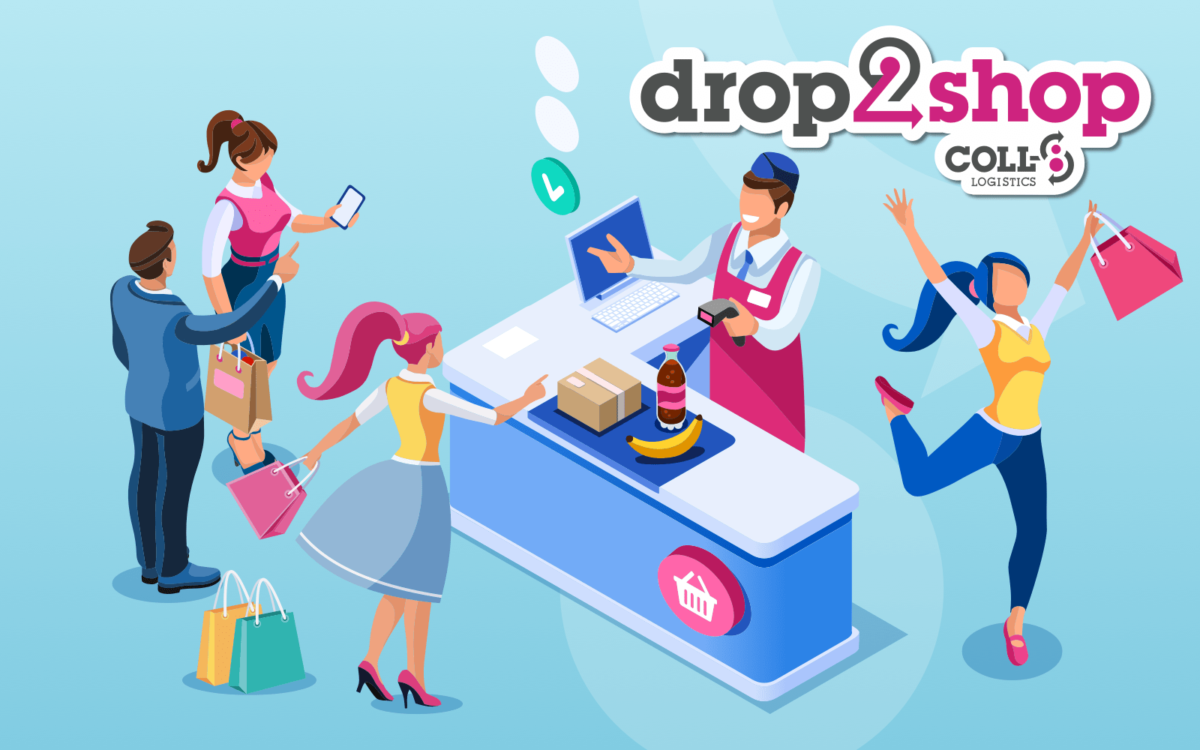 Online retail has seen tremendous change over the last two years.
The closure of many of the world's high streets to combat the spread of coronavirus in early 2020 drove e-commerce sales to record levels.
New figures show that despite the reopening of 'bricks and mortar' premises, online activity remains well above pre-pandemic levels.
However, there's plenty of evidence that a greater appetite for e-commerce across all age groups has also highlighted the challenges which retailers face in retaining customers.
In particular, processing additional sales has meant having to find ways of dealing with a larger volume of returns which do not negatively impact the customer experience, brand reputations or the balance sheet – something which has made Coll-8 Logistics a key partner for a growing number of major retail names.
The degree to which shoppers' habits have changed is all too evident from successive recent pieces of data.
The UK's Office for National Statistics (ONS) has revealed that domestic online sales in June totalled £2.165 billion a week – 46 per cent higher than during the pre-Christmas peak season in 2019.
It is a similar situation in the Republic of Ireland, where e-commerce spending in June was 50 per cent up on the same month three years earlier.
Those numbers are not exceptional, of course, but indicative of a much broader and more sustained pattern of consumer behaviour.
E-commerce orders accounted for more than a quarter (26.6 per cent) of all the UK's retail sales in May, according to the ONS.
Even as the cost of living has increased, consumers are continuing to buy more sports equipment and household goods, books and clothing than they did before lockdown.
Yet having more people familiar with and happier to buy online regularly doesn't mean that they are willing to compromise on their idea of good customer service.
Many will abandon intended purchases if they are not content with the choice of delivery or return options at the checkout.
A large proportion of certain types of items – most notably clothing and footwear – are subsequently sent back to retailers.
Managing the returns process well is critical to a retailer's prospects for repeat business.
Almost 90 per cent of shoppers who took part in one study described how a good returns experience would encourage them to buy again from the same e-commerce brand.
The reverse of that is the potential for below-par deliveries and returns to affect reputations.
Research into what happens after an order is placed found that nearly two-thirds of consumers had shared their bad experiences with friends and family. One-sixth said that they had aired their thoughts about poor service on social media.
Knowing the importance of getting both deliveries and returns right is why an increasing number of retailers are signing up with Coll-8's award-winning drop2shop platform.
It allows them to manage both deliveries and returns in a truly cost-effective fashion as well giving consumers both control and convenience in how they pick-up and send back online purchases.
Our rapidly expanding network of participating stores includes more than 400 premises operating under Ireland's most popular convenience chains, including Spar, Mace, Londis and XL.
Given that more than one million Irish consumers already visit convenience stores every day, drop2shop helps them avoid lengthy additional trips just to collect or return their e-commerce purchases.
As official figures show, online retail is now without doubt a more substantial part of how consumers of all ages shop.
That means brands being able to find a proven and permanent solution to the issues which it creates.
If you're a retailer and want to find out more about how Coll-8 and drop2shop can work for you, why not contact us.