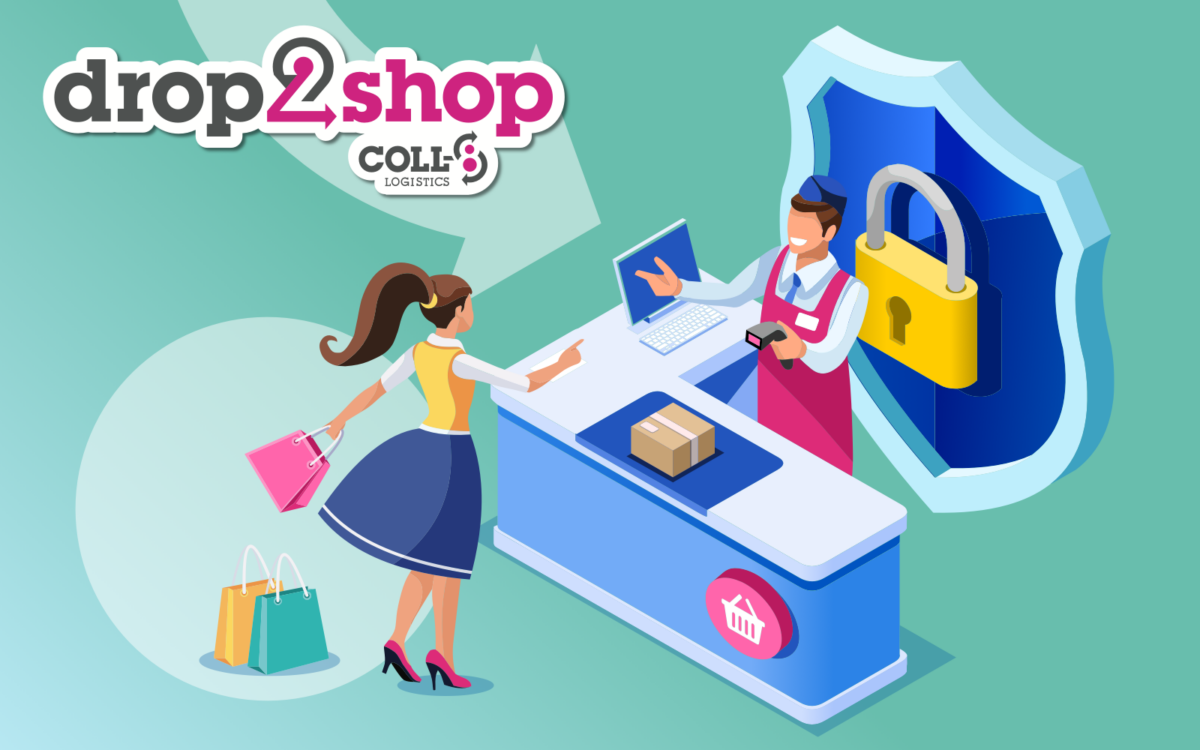 In the long lifespan of retail, e-commerce is still a relatively new development.
Yet despite the first online order only being placed less than 30 years ago, it accounts for an increasing share of business overall.
Within the last few weeks, the Office for National Statistics (ONS) has reported that e-commerce orders now make up just over one-quarter (26.5 per cent) of total retail sales in the UK, one of the world's more mature online markets.
Ireland may have a smaller population but its rate of growth is outpacing even its near neighbour.
The Republic's latest data has shown yet another monthly rise.
To give you an idea of what that means in currency terms, one estimate put the total value of goods bought online by Irish shoppers last year at €7.4 billion (£6.45 billion).
Yet placing an order is just one part of the consumer experience. It means nothing if the goods which are purchased do not end up with the individuals who have bought them.
That was underlined by a series of recent news articles regarding an apparent upsurge in the theft of parcels delivered to homes across the UK.
The London Times revealed that there had been a near 300 per cent increase in such offences between 2019 and last year.
In some cases, it suggested, criminals were tailing couriers on home delivery rounds and stealing packages once they had been dropped off.
As the British Retail Consortium (BRC) has pointed out, it is just one aspect of the crime wave being confronted by brands both big and small.
Its latest annual survey found that more than eight million thefts were reported by shops in 2022.
The problem is something which we have been alive to for some time.
In fact, COLL-8 identified doorstep theft – or 'parcel piracy', as it has become known by law enforcement, retailers and their logstics partners in Ireland and the UK – as an issue in the Republic two years ago.
We remarked on how such incidents had noticeably begun to increase once people began to return to offices after working from home during the pandemic, leading to warnings by Irish police in Dublin, Cork and Limerick.
Our observations coincided with research by Citizens Advice which concluded that more than 5.5 million people had seen parcels lost or stolen in the previous year.
Concerns about the possibility of online deliveries being taken has certainly been one reason why consumers are opting for PUDO [Pick-Up, Drop-Off] platforms like our award- winning drop2shop network.
In addition to giving shoppers a simple, paperless system which allows them to collect or return their e-commerce purchases from the same convenience stores used by more than one million across Ireland on a daily basis to do their grocery shopping, drop2shop avoids the potential of those purchases being left unattended outside their homes after delivery.
It is also relied on by some of the biggest brands around.
Consumers just have to choose drop2shop at their favoured retailer's online checkout and then nominate the most convenient location from a network of 500 premises across Ireland operating under the country's most popular convenience chains, including Spar, Mace, Londis and XL.
drop2shop is favoured by a growing number of shoppers because of how effective it has quickly proven itself to be.
However, it also offers one other crucial benefit which doorstep deliveries in their absence do not: peace of mind.