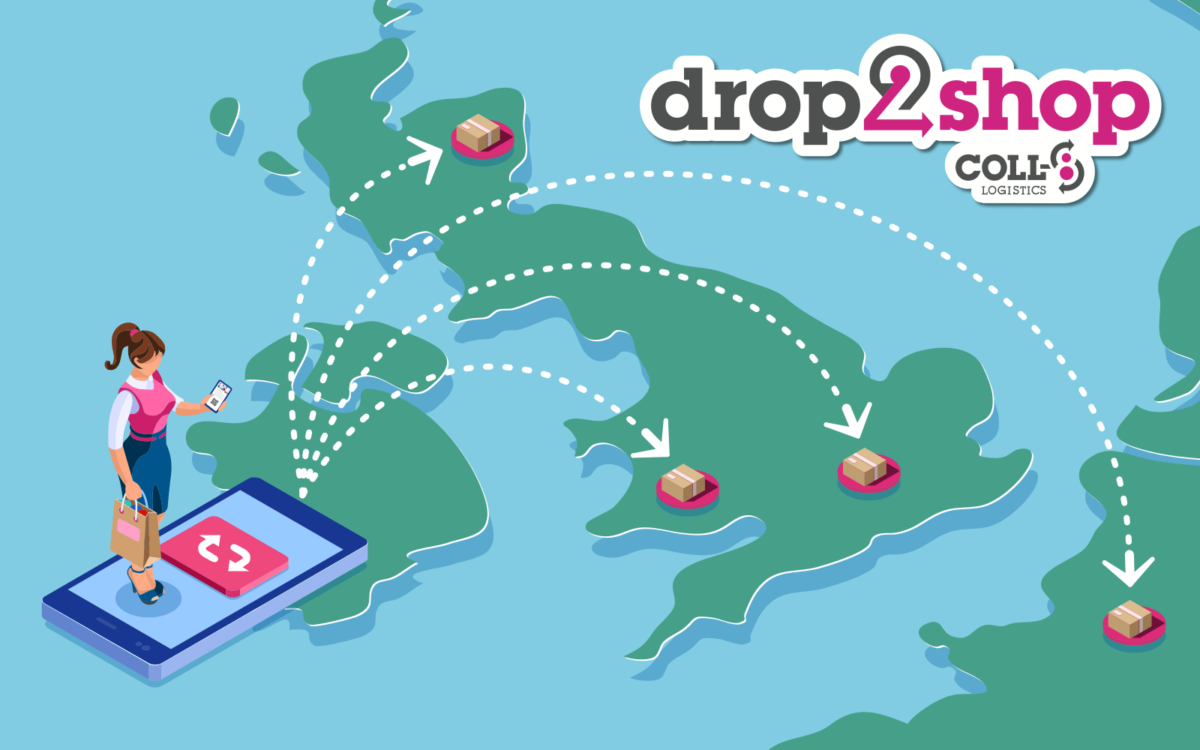 To some people, Sir Isaac Newton is best known for his research into gravity and a near miss with a falling apple.
However, he also produced a series of laws of motion, one of which stated that for "every action there is an equal and opposite reaction".
The finer points of theoretical physics might seem far removed from the world of online retail.
Yet the wisdom of Newton's observation is being appreciated afresh by e-commerce companies coming to terms with the fact that many of the products which they send out end up being returned.
In fact, as a white paper which Coll-8 Logistics published last December found, as much as 40 per cent of some goods – notably, clothing and footwear – are sent back by the consumers who had bought them.
That meant UK retailers having to process more than £1 billion worth of returned items in the weeks after the last Christmas period.
As our white paper illustrated, returns volumes increased during the pandemic as more consumers were forced to venture online to make purchases due to the closure of high street stores.
However, whilst we might have expected a reduction in returns as customers became able to visit 'bricks and mortar' premises again, some brands are seeing a continued rise in unwanted purchases.
Some have cited the shift from the more casual clothing worn during lockdown to fitted, formal outfits better suited to working once more from the office.
That tide of returns is impacting negatively on their financial performance and focused attention on the cost required to handle a veritable tide of returns.
The critical question is who meets that cost.
Several retailers have proposed abandoning the practice of free returns. In the case of retailers shipping to a growing Irish e-commerce market, of course, the basic price of each return has been complicated by the extra paperwork and duties arising from Brexit.
Our study found that the average cost to UK retailers of returns sent from the EU or even further afield was 50 per cent higher than their domestic equivalents.
To that, can be added new rules on e-commerce VAT introduced by the European Commission last July.
Even so, the prospect of having to pay for returns is something which jars with the expectations of consumers.
Many different studies have concluded that a vast majority of shoppers believe free returns to be an integral part of the convenience of buying online.
It is perhaps why ASOS has committed itself to paying for returns, regarding the cost as a "core part" of its customer service.
Although the volume of returns may be continuing to grow, dealing with them doesn't necessarily have to be expensive, overly complicated or mean possibly losing custom.
Our award-winning drop2shop platform allows retailers and consumers to manage both deliveries and returns in a truly cost-effective fashion.
Shoppers simply choose drop2shop at their favoured retailer's online checkout and then nominate a store from which to either pick up or to drop-off products bought online.
Our rapidly expanding network of participating stores includes more than 400 premises operating under Ireland's most popular convenience chains, including Spar, Mace, Londis and XL.
Given that more than one million Irish consumers already visit convenience stores every day, that means not having to make lengthy additional trips just to collect or return their e-commerce purchases.
Shoppers can also now do the same at a number of Irish stores owned by the pharmacy giant Boots.
The conundrum of how to manage e-commerce returns is not going to disappear overnight.
With Coll-8, a growing roster of leading retailers have found a way to ensure that it doesn't disrupt their supply chains or blot the balance sheet.
To find out more about how Coll-8 and drop2shop can also help you overcome the returns challenge, why not contact us.