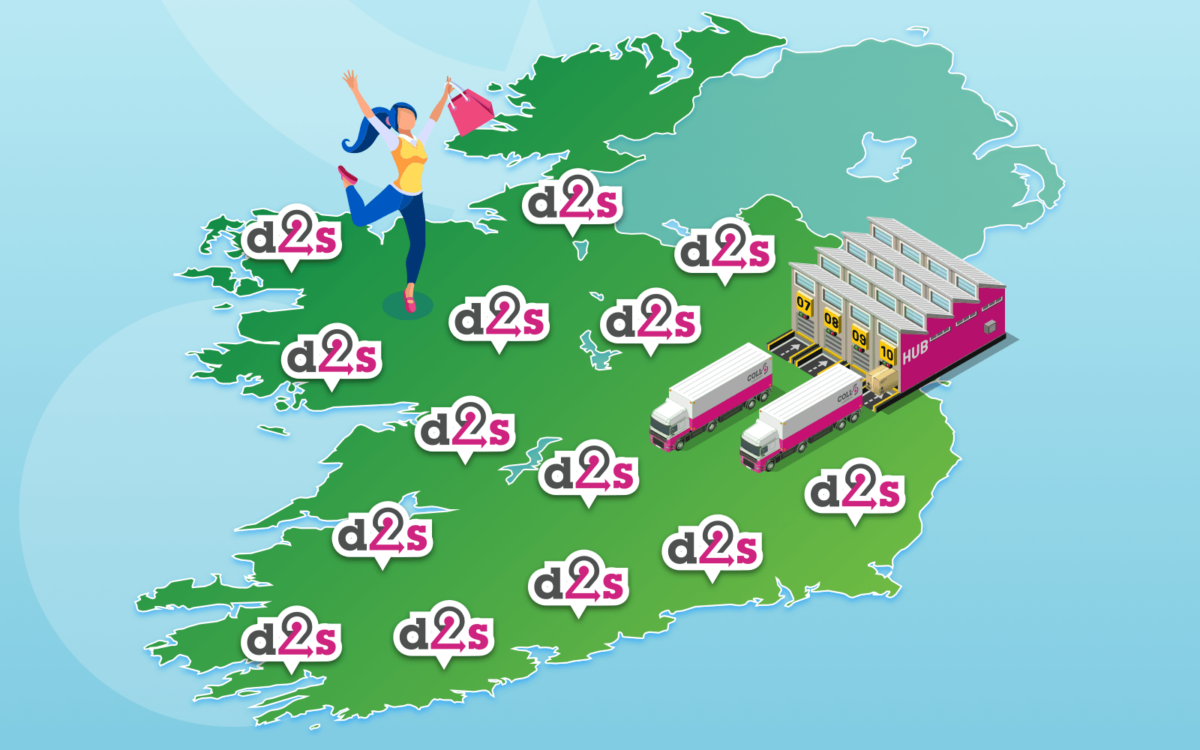 Of all the elements critical to e-commerce, convenience is arguably the most important.
In the early days of online shopping, that frequently meant consumers being able to take delivery of whatever they had purchased on a day and at a time of their choosing but at their homes.
As time has gone by, the perception of convenience has changed substantially – something evidenced by a new and very comprehensive piece of research into Out Of Home (OOH) delivery, such as parcel shops or locker boxes.
The study was conducted by Last Mile Experts, one of very few consultancies specialising – as its name would suggest – in the important final phase of shipment for retailers, their customers and the logistics industry across Europe.
It is a useful snapshot not only of the habits and attitudes of those who shop online but the services put in place by delivery companies to support brands by offering convenience – that word again.
The document details how consumer decisions about who they shop with is based on the quality of delivery along with "the flexibility to choose when and where delivery takes place", all of which, it notes, "has led to increased demand for OOH delivery".
In addition to convenience, the Last Mile Experts' report identifies a number of advantages of the various OOH delivery methods, including first-time delivery, simple returns for unwanted purchases, the flexibility of storage which they represent and how they constitute a greater environmental benefit than home delivery.
Its authors note that the issue of OOH provision is becoming especially acute in Ireland, one of Europe's most vibrant online markets.
The Republic ranks third of 28 countries comprising the EU member states and the UK in terms of the proportion of internet users who shopped online (89 per cent) during 2022.
Despite having a population of just over five million, Ireland also comes second in terms of the rate of growth in e-commerce business since 2019 (a rise of almost 70 per cent).
Those conclusions reinforce data published by Ireland's Central Statistics just last month.
They showed that online orders accounted for five per cent of all retail sales during April this year – up on the same month in 2022.
A similar finding has been recently recorded by the UK's Office for National Statistics (ONS), which said that e-commerce made up a sizeable proportion of overall retail sales (26 per cent) in April and remained well above the levels seen before the start of the pandemic.
For all Ireland's growing appeal to retailers and the wider demand for OOH delivery, the Last Mile Experts' research illustrates how the Republic is among those countries least served by such provision.
Those are just two reasons why we were so keen to launch our award-winning drop2shop platform, which allows both deliveries and returns to be managed in a truly cost-effective fashion.
Consumers simply choose drop2shop at their favoured retailer's online checkout and then nominate the most convenient location from a network of more than 500 premises across Ireland operating under Ireland's most popular convenience chains, including Spar, Mace, Londis and XL.
Given that more than one million Irish consumers already visit convenience stores every day, that means not having to make lengthy additional trips just to collect or return e-commerce purchases.
Our service have caught they eye of Last Mile Experts, who placed drop2shop at the very top of their list of Irish OOH providers.
More than having fast, secure and paperless deliveries and returns, we're also arguably the greenest e-commerce parcel system in the Republic.
Our partnership with BWG Foods – the owner of Ireland's market-leading convenience store brands, including SPAR, MACE, Londis and XL – means that we don't need our own dedicated vehicles but can utilise their fleet of vans which visit the very drop2shop partner stores at which consumers can pick up or drop off their online orders.
The BWG fleet also includes the largest contingent of CNG (compressed natural gas) powered trucks in operation in Ireland.
All that has seen us reduce the expected carbon footprint for our services by more than one million miles and 150,000 tonnes of CO2 emissions over the last year.
In our opinion, the Last Mile Experts' study is a valuable, independent assessment of how the business of e-commerce deliveries continues to evolve and how the sort of flexibility and innovation which is at the heart of COLL-8 Logistics and drop2shop is of increasing relevance.