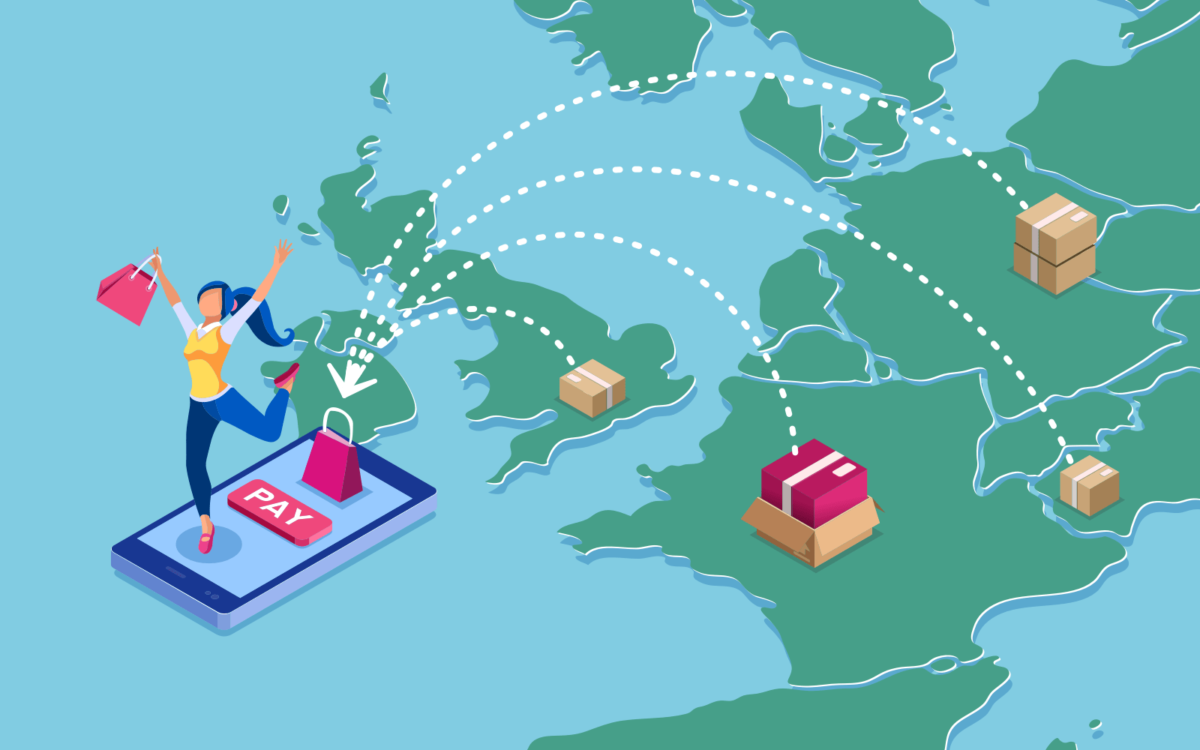 This time last year, Ireland, along with most of the world's leading economies, was in a state of lockdown.
For the previous six months, many businesses, including high street shops, had been closed in an effort to prevent the spread of Covid-19.
During that time, there were plenty of signs that the restrictions would lead to growth in the amount of online sales as shoppers looked for alternatives to their regular 'bricks and mortar' stores.
In the last few days, though, the full extent of the pandemic's impact on the habits of Irish consumers and their counterparts in other countries has become apparent.
The headline findings of a report published by Ecommerce Europe and EuroCommerce are startling enough.
It documented how the total value of online sales across the continent during 2020 totalled some €757 billion – a rise of 10 per cent on the year before.
Almost two-thirds of that business was generated in western Europe, long regarded as having some of the world's largest and most mature e-commerce markets.
However, if we look at the underlying data compiled by the study, we see that the rest of Europe is accounting for a bigger value of sales too.
The amount spent by Irish consumers online, for instance, increased by nine per cent with more than one-quarter of consumers (26 per cent) questioned revealing that they had placed at least six orders with e-commerce brands in the previous three months.
Even more eye-catching is the fact that two-thirds of Irish consumers (65 per cent) bought goods either from companies in other EU member states or from even further afield.
That's significantly more than the three countries which have long dominated e-commerce in Europe: the UK (36 per cent), France (36 per cent) and Germany (37 per cent).
Reasons as to why that might be the case have come in the form of two bulletins from Ireland's Central Statistical Office (CSO).
One details how the value of goods bought online by Irish consumers in August this year accounted for an even larger proportion of overall retail sales in the Republic than the same month in 2020, when lockdown measures were still very much in force.
The second study demonstrates how e-commerce also holds greater appeal across the generations.
In fact, the largest growth in online orders during last year came among those aged between 60 and 74.
Whilst some of that will have been due to other physical retail outlets being shut, a significant proportion will have been down to the convenience which e-commerce offers.
Consumers of all ages in the Republic and overseas are now more prepared to shop in the way which best suits them.
It's one reason why COLL-8's drop2shop service handles a growing volume of items bought online and from an increasing roster of big name brands at home and abroad, and either collected from the convenience stores upon which so many Irish communities depend or brought to their doors.
With the value of e-commerce sales predicted to more than double over the course of the next few years, I believe that flexibility will be even more sought after.