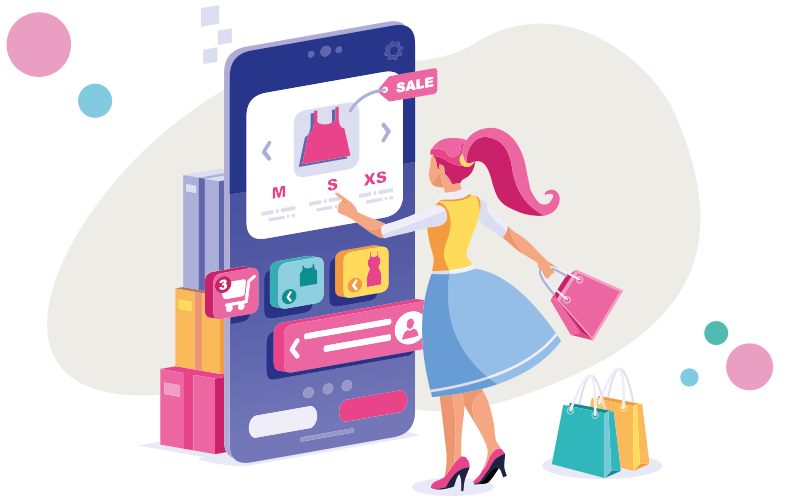 Among the many contributions made by France to the arts, science and general understanding, one phrase came to mind as I sat down to write this article.
The 19th-century writer Jean-Baptiste Alphonse Karr is credited with having first coined the expression that "the more things change, the more things stay the same ("Plus ça change, plus c'est la même chose").
It summarises how change becomes a constant because circumstances are changing all the time.
Now, it might possibly seem a little odd to add philosophical considerations to what we at COLL-8 do but I think that there's an added dimension to the saying: it's possible for the existing fabric to embrace change but continue to play the same important role which it always has.
There has, of course, been great change in the retail industry over the last two decades, in particular.
E-commerce has fundamentally altered how we shop (and even the 'where' and 'when' of shopping too thanks to our mobile 'phones and tablet devices).
Our ability to buy goods online has, in turn, produced marked economic consequences. Just glance at some new figures published by the Office for National Statistics (ONS) if you need proof.
The ONS, which is the UK's recognised national statistical authority, has reported that the retail landscape was relatively flat in January, something which you might expect after the pre-Christmas peak season.
Even so, online spending last month illustrated eye-opening changes within the very specialism of e-commerce which has itself brought about dramatic shifts in our shopping habits.
For instance, whilst sales at the 'bricks and clicks' operators (those with stores both online and on the high street) fell by more than 14 per cent compared with same period in 2019, the takings at internet-only retailers was up by 9.9 per cent.
The UK is Europe's largest e-commerce market but not all of its orders are domestic.
In fact, you might be surprised to learn that more than half of online orders placed by consumers living in the Republic of Ireland are with UK-based retailers.
According to one piece of research commissioned by Paypal, Irish shoppers are actually more likely than their counterparts elsewhere to buy from online vendors outside their own country.
The numbers involved are astonishing and have propelled Ireland to the status of one of Europe's leading e-commerce audiences. E-commerce sales to Ireland have doubled over the course of the last decade to more than €5 billion (£4.22 billion).
Yet this is where I think it's worth pointing out what I mean by some things not really changing in spite the tremendous difference made to the retail sector by e-commerce.
One other study – by the multi-national professional services firm, PWC – has found that although 20 per cent of Irish consumers shop online at least once a week, more than half (54 per cent) still do their shopping in stores with the same kind of frequency.
Should we really be surprised, given how local stores have been relied upon for many, many years? After all, they continue to play such a critical role across Ireland.
The importance of stores – and particularly convenience stores – to Irish communities is what lay behind the creation of COLL-8 and our partnership with BWG Foods, Ireland's pre-eminent convenience store network.
We recognise how local stores can play a critical role in making the business of taking delivery of and even returning online purchases even easier for consumers.
By providing convenience stores with the very latest technology and making them the point of contact between shoppers and leading online brands, COLL-8 believes that it's reinforcing the bonds of familiarity and trust which they enjoy with their communities.
Since we launched only a few weeks ago, we've had enormous interest from retailers, the Irish convenience store network and consumers alike.
It's progress which, I believe, bodes well for UK brands, their Irish customers and local stores across the Republic.
Dean Lycett
Commercial Director