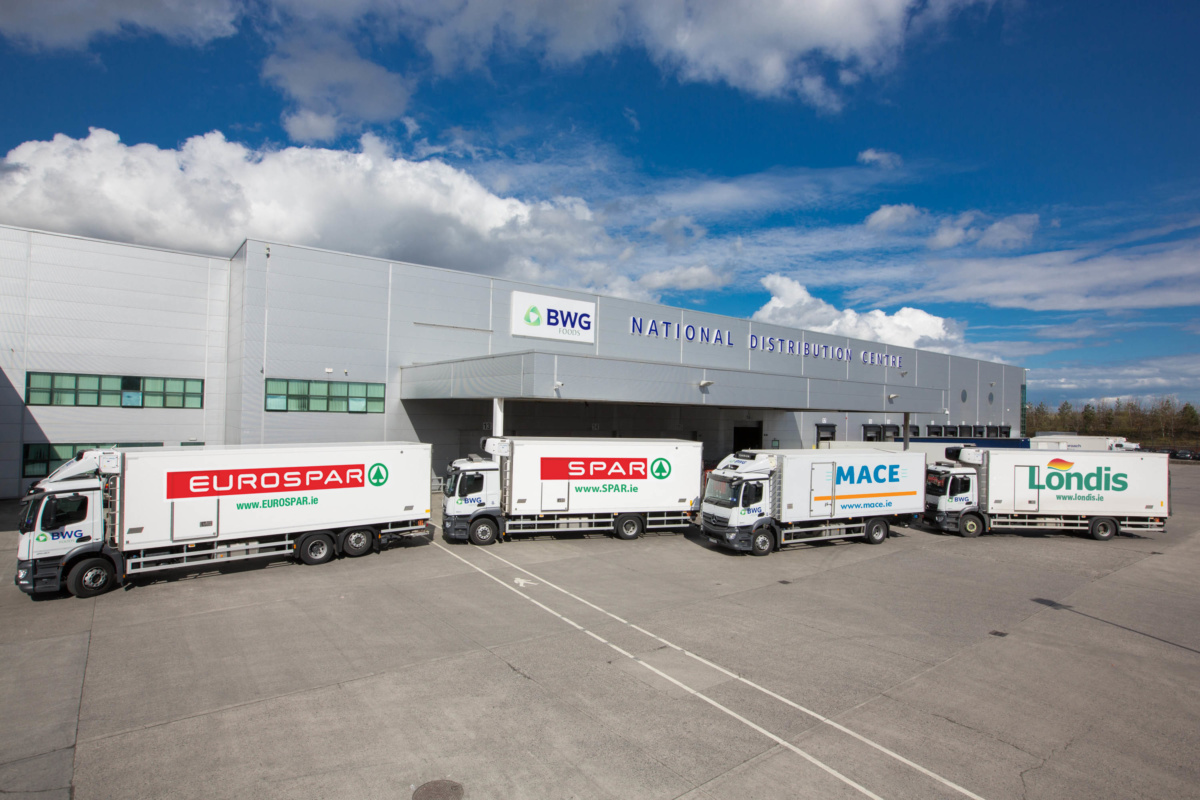 A new Irish logistics business has boasted that a partnership with one of the country's leading retail businesses is set to "transform" e-commerce deliveries.
COLL-8 has been set up by a group of the parcel industry's most experienced professionals, including Dave Field, a co-founder of the firm which became the Republic's biggest independent supply chain business, Nightline.
Mr Field, who has assumed the post of Chief Operations Office for COLL-8, announced that its agreement with BWG Foods would enable it to provide Ireland's consumers with "fast, safe and environmentally friendly" deliveries through its drop2shop brand.
"I'm not exaggerating when I say that the services which we will be able to offer to shoppers will be a significant improvement on what's currently available.

"Up to now, consumers buying online have found that collection of purchases or the return of unwanted goods has been anything but convenient. They have to spend time waiting at home, use one of a limited number of locker boxes which might be some distance from where they live or else call into post offices during their opening hours.

"To that can be added the headache for convenience store staff of juggling countless pieces of paper and labels as well as trying to manage shops while dealing with packages left throughout the day by different couriers.

"Our agreement means being able to capitalise on a much more comprehensive network of locations across Ireland to pick-up and return parcels, places where more than one million people shop every day already.

"Deliveries will be made at the same time as store stock and using BWG's fleet too, something which means less hassle for stores and an enormous reduction in carbon emissions and traffic.

"The use of the very latest mobile technology also enables us to be paper-free and complete collections or returns in seconds with the minimum fuss for consumers.

"Even before we become fully operational, the degree of interest from major UK retailers has been considerable and we have no doubt that it will become the delivery option of choice for shoppers too."
Mr Field is one of Ireland's leading authorities on e-commerce deliveries having helped establish award-winning Nightline Delivers in 1992. It grew to become the country's largest independent logistics firm prior to being acquired by UPS in 2017.
He has been joined at COLL-8 by Commercial Director Dean Lycett and National Sales Manager Tim Quinn, who each have more than two decades with some of the leading UK and Irish parcel firms, and Gerry Bowers, who was responsible for creating Nightline's award-winning IT platform.
COLL-8's General Manager, Eamonn Cunningham, has been recruited after developing a career as one of the Irish logistics industry's leaders in client and consumer relations, while Financial Director Glenn Bradley has built his reputation working for the country's biggest banks and accounting practices.
Mr Field explained that the decision to launch COLL-8 had coincided with the publication of figures cementing the reputation of Irish consumers as among Europe's keenest online shoppers.
The data showed that e-commerce sales to Ireland had doubled over the course of the last decade to more than €5 billion (£4.22 billion) with more than half of all orders placed with overseas retailers.
Mr Field also described how the partnership with BWG Foods would be run from the retailer's hub at Baldonnell, County Dublin.
BWG Foods is acknowledged as Ireland's pre-eminent convenience store network, operating 1,092 individual locations across the Republic of Ireland under familiar brands such as Spar, Mace, XL and Londis, and a 280-strong fleet.
Last year, the firm, won an award for work to reduce its carbon footprint following the announcement of an €11 million sustainability investment programme, including vehicles powered by natural gas and other associated environmental initiatives.
BWG's Logistics Director, Joanne Mellon, said that the tie-up with COLL-8 offered "tremendous additional benefits" to customers and store managers alike.
"Our reputation is founded on being conscious of our responsibilities to the individuals who shop and work in our locations across Ireland, and we are always interested in opportunities which might improve our relationships with both.

"COLL-8 may be a start-up but it's run by individuals who arguably understand the Irish e- commerce delivery sector better than anyone else.

"What our partnership possesses is a blend of respective strengths: our logistics and retail knowledge and the delivery expertise of COLL-8. It's thoroughly exciting and I'm sure that Irish consumers and UK retailers will agree."